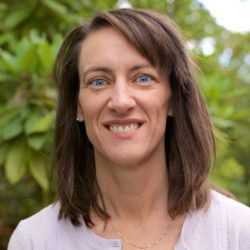 Hello, and welcome.  Seeking therapy is often a courageous step in exploring and addressing life's challenges, whether they have been lifelong struggles or more acute stressors.  My approach to therapy is based on a collaborative relationship that promotes self-discovery, trust, acceptance, and growth.  Through this process I will strive to provide a safe space where we can explore your experiences, thoughts, feelings, and choices so that you can experience meaningful change and movement towards your goals.
My clinical experience of almost 20 years as a therapist has included working with children, teens, and adults, individually, in groups, couples, and family modalities. I am experienced in working with a broad range of clinical issues, particularly with relationships, parenting, identity issues, adjustment issues, anxiety, depression, and trauma, working with culturally diverse populations, and LGBTQ individuals and families.
Please contact me by phone or e-mail to discuss scheduling an initial appointment.  Please note that e-mail is not a securely confidential means of contact.
(206) 499-8446
ChristyAdamsLMHC(at)gmail.com